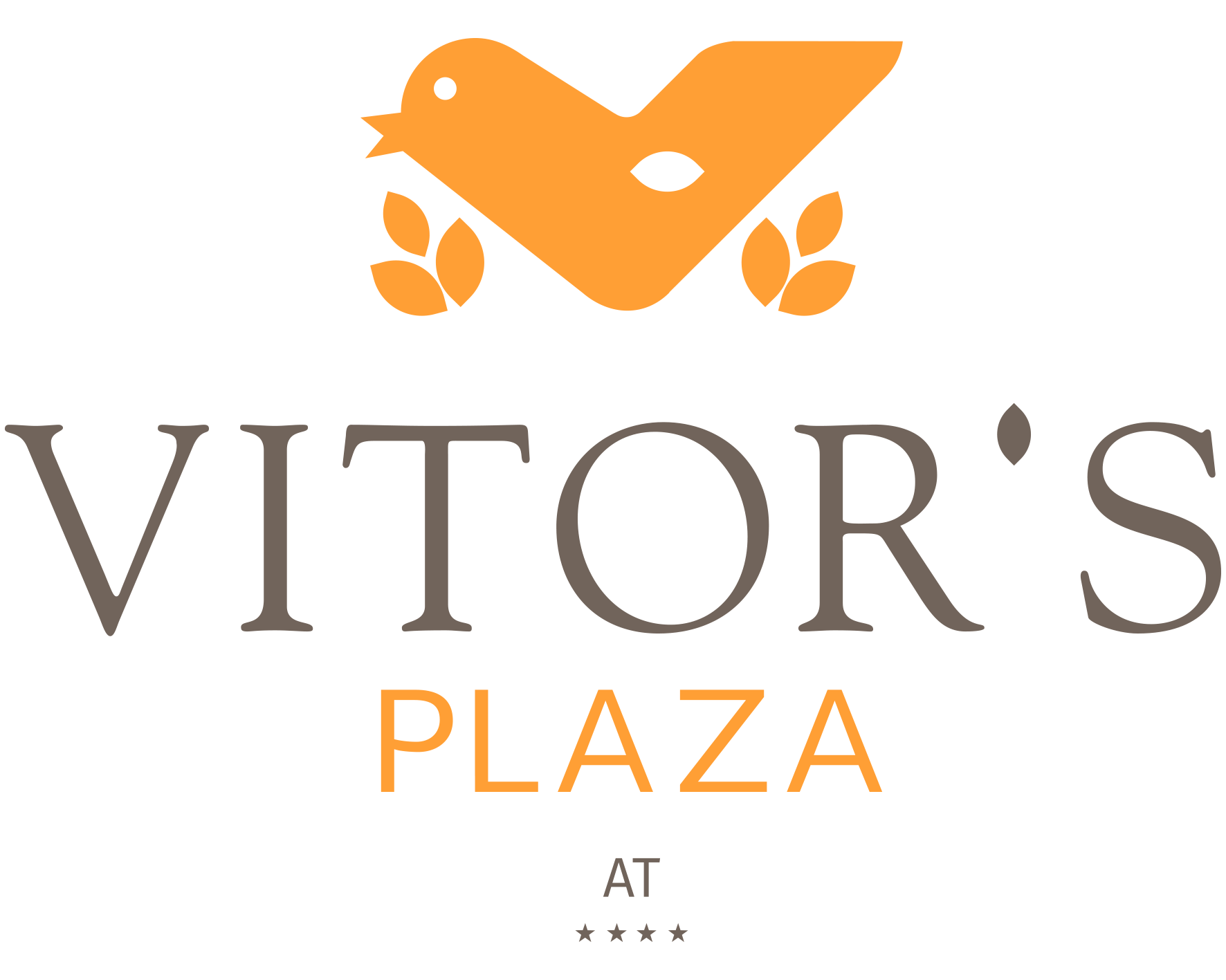 Welcome to Vitor's Plaza
Aparthotel in Alvor
Vitor's Plaza's Two Bedroom Pool View Apartment
Enjoy the best accommodation in Alvor
Whether you are traveling with your partner, the whole family, or a group of friends, the Vitor's Plaza Apartments guarantee that each guest enjoys a relaxing holiday in Alvor.

Each apartment comes equipped with free High Speed Wi-Fi, a flat screen TV cable, air conditioning, a free safety deposit box, iron and iron board, hair dryer, telephone with direct exterior line, a terrace or balcony, a kitchenette equipped with microwave, toaster, coffee maker, stick blender, kettle, fridge, 2 plates induction cooktop, a living room, and much more. Our apartments will guarantee a holiday full of long lasting memories!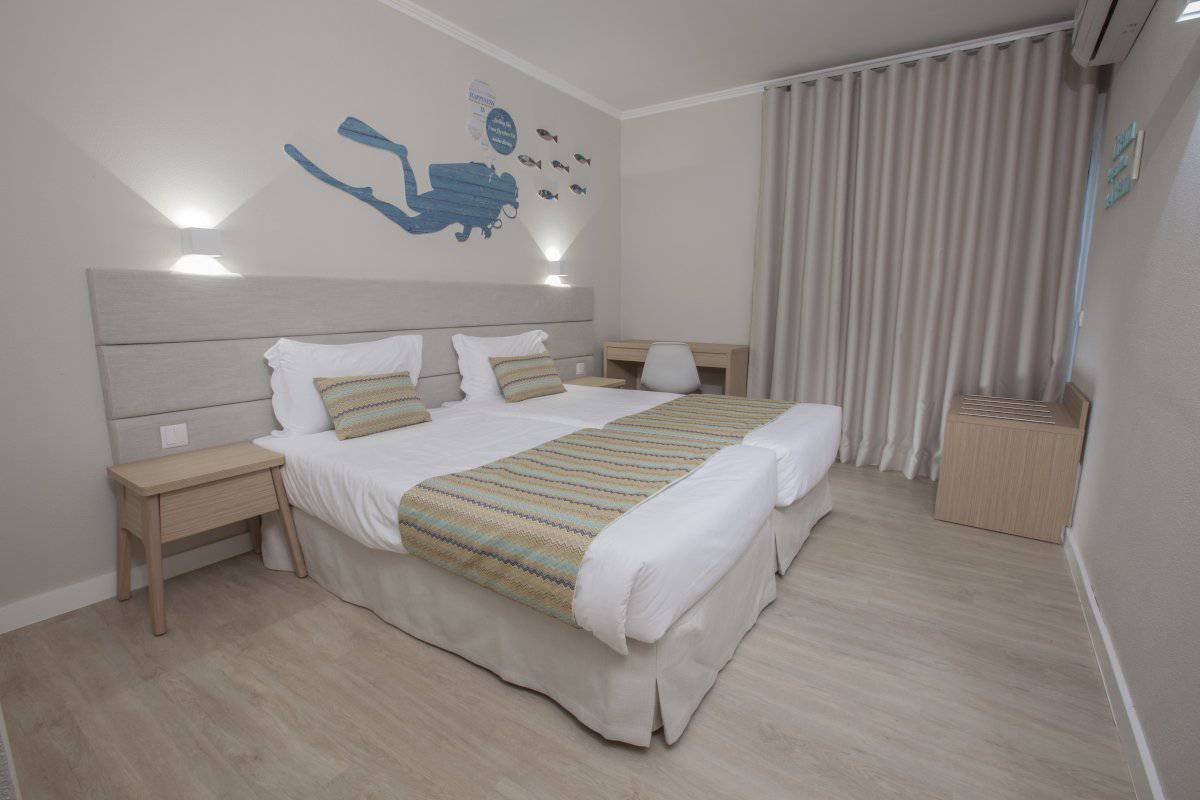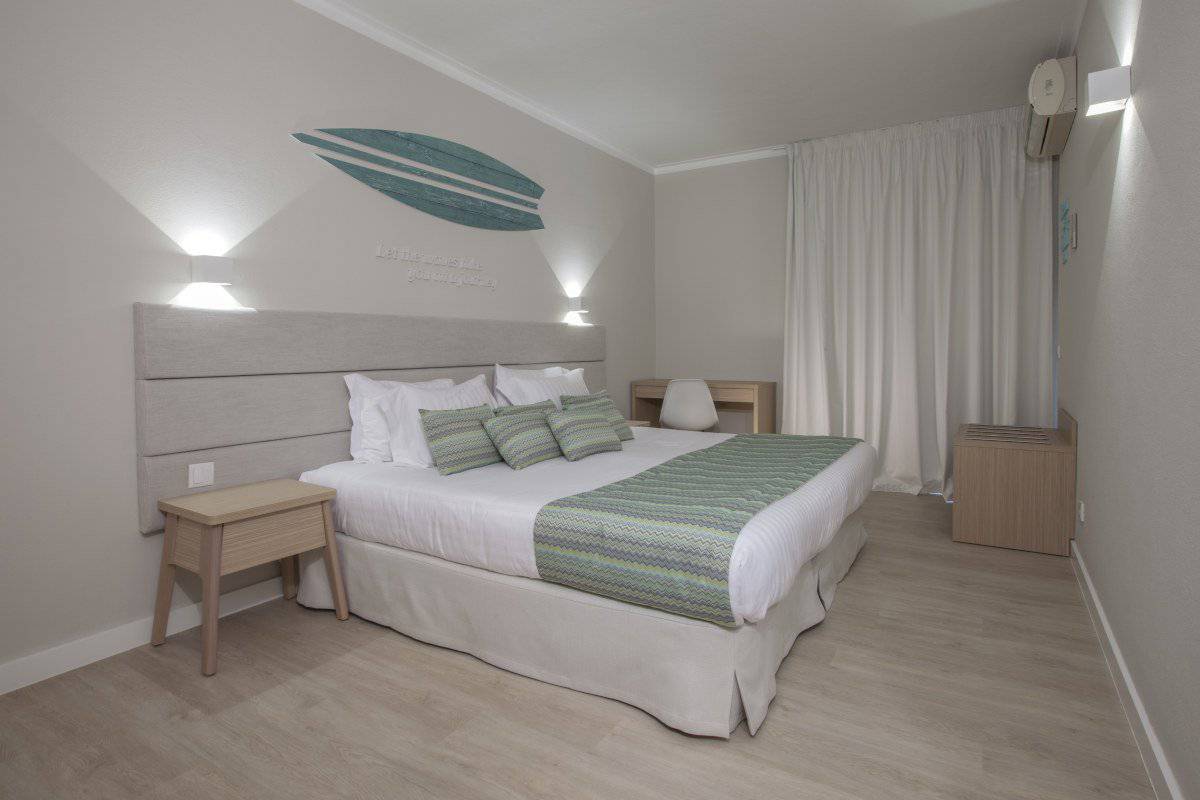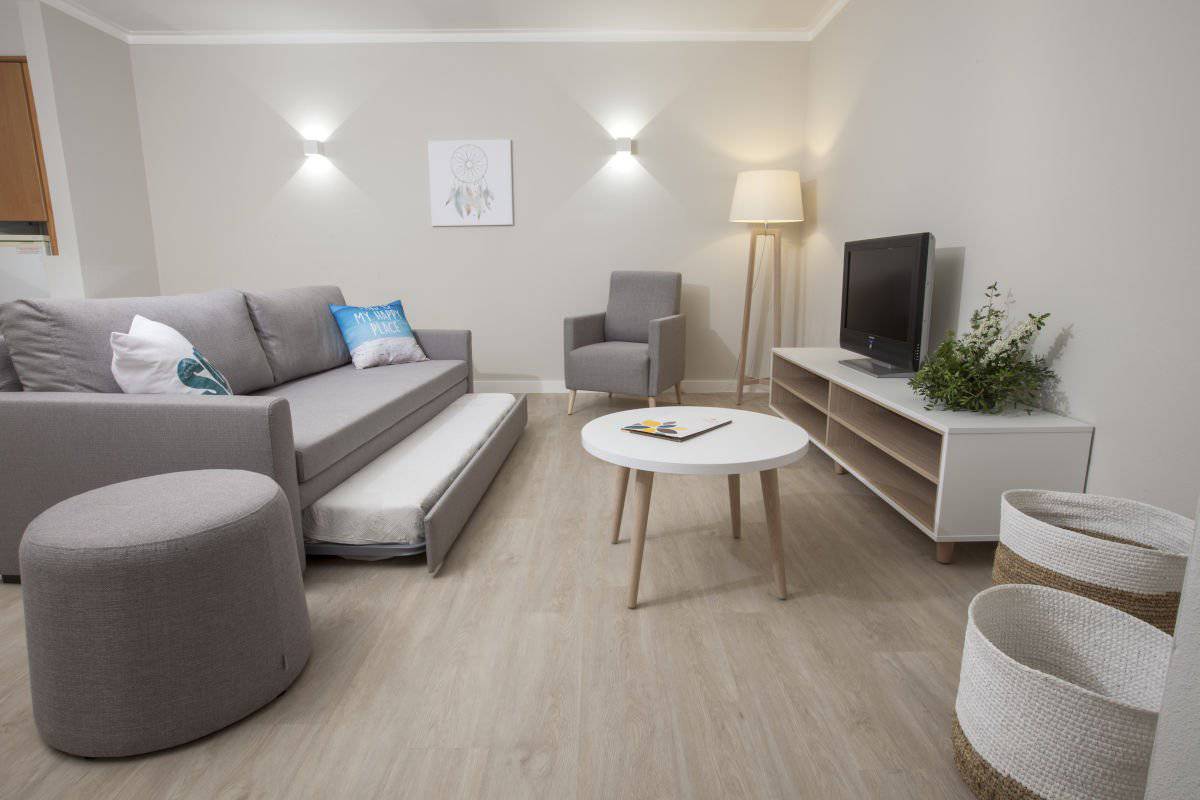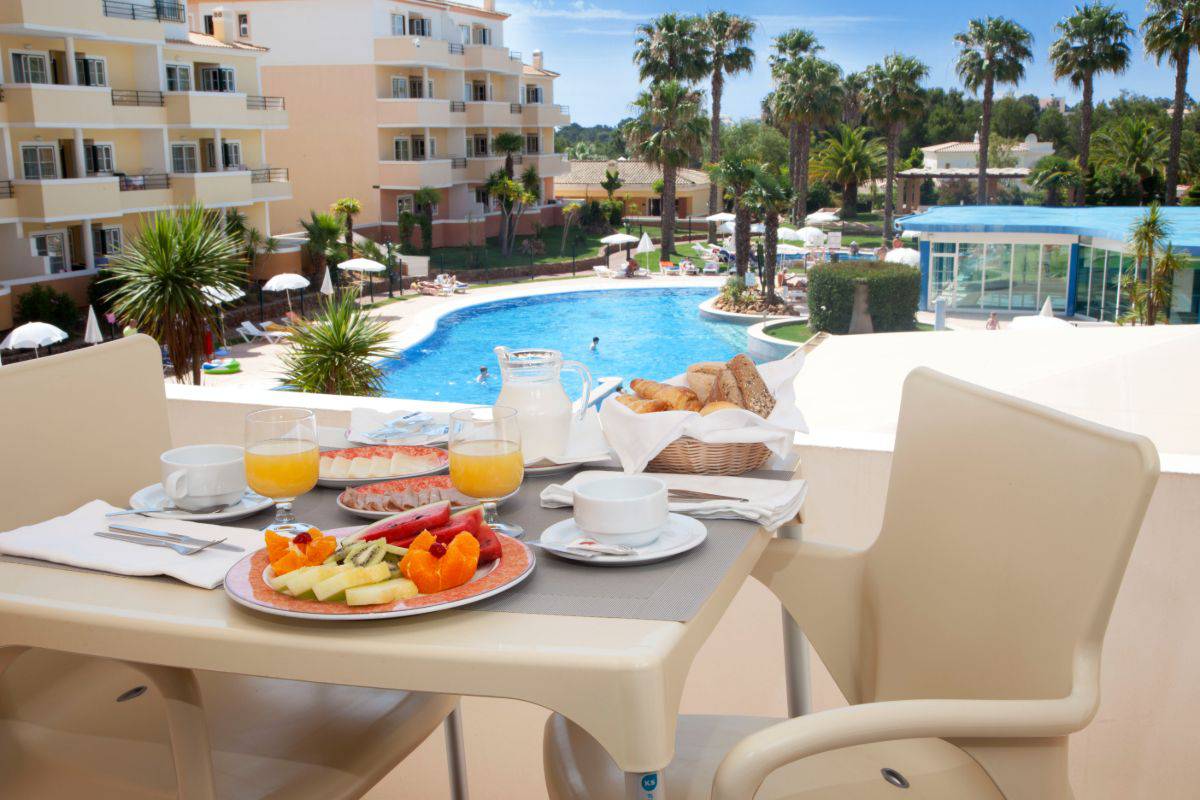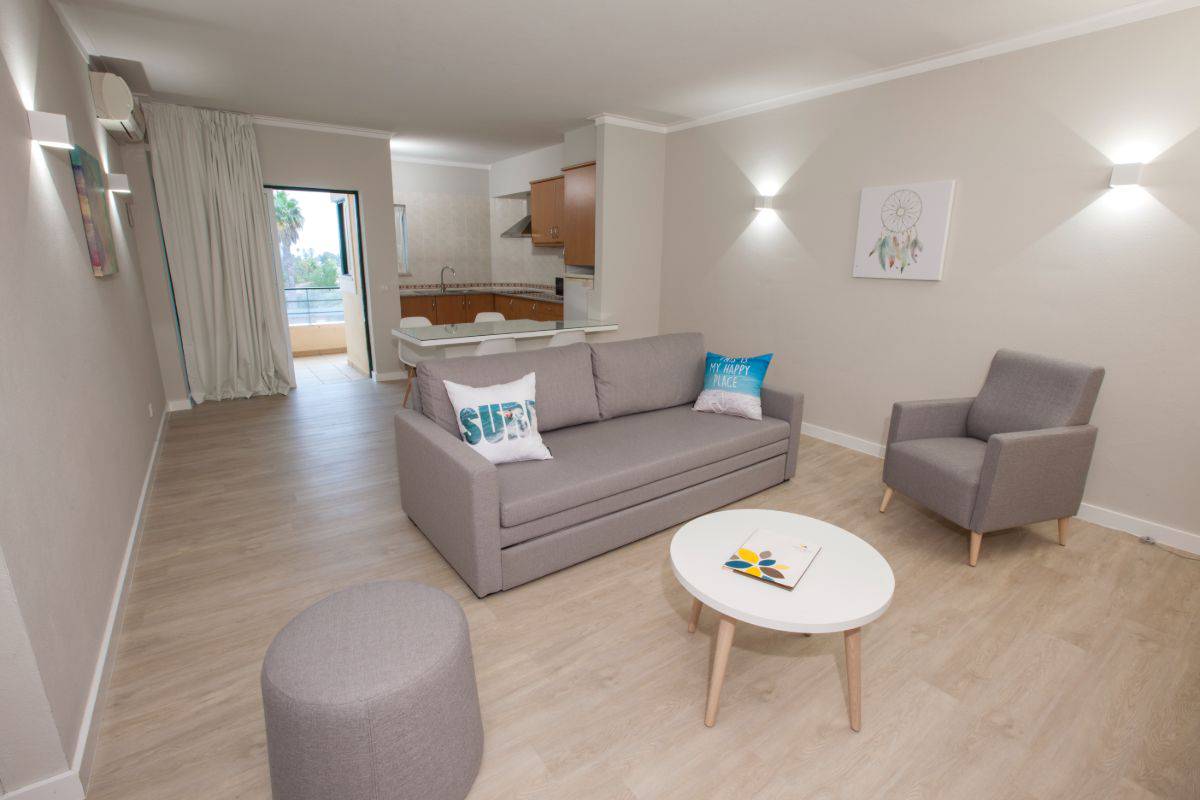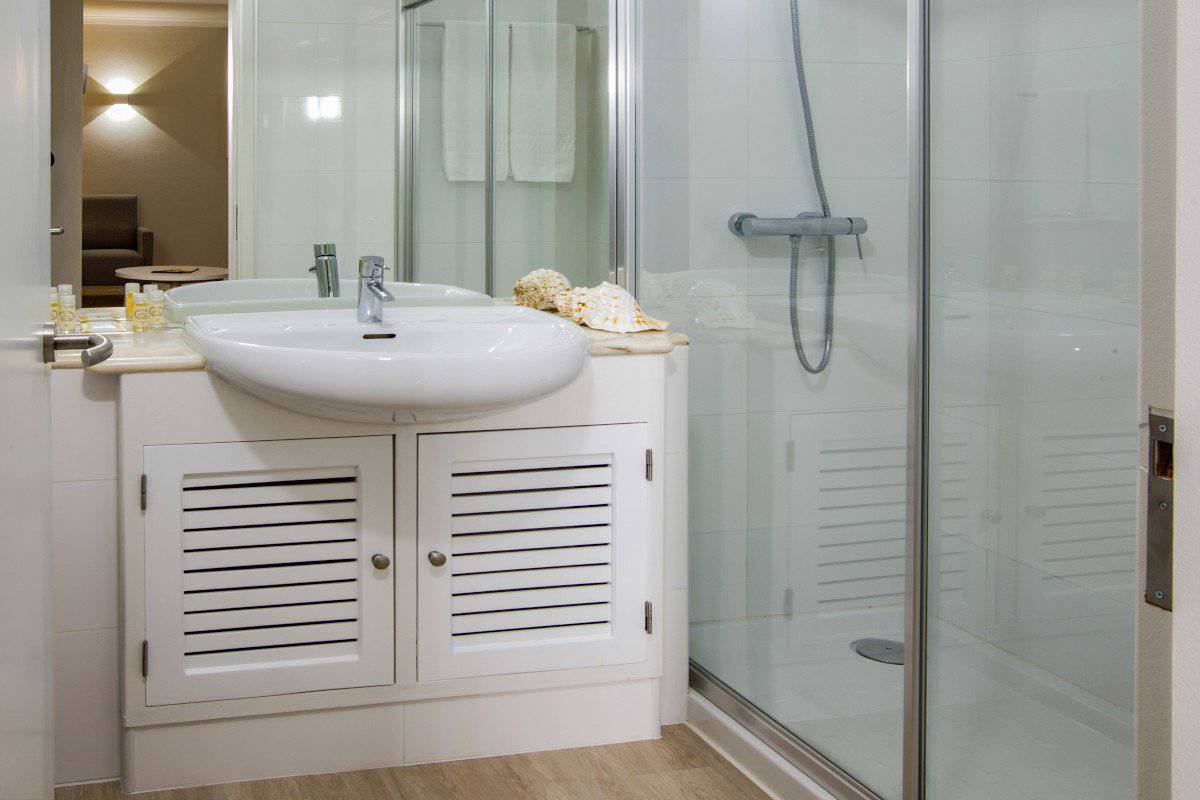 Two Bedroom Pool View Apartment
2 Accommodation
square meters
5 people
Spacious and cosy, the 2 Bedroom Pool View Apartment is the perfect choice for those who want a bit more. This spacious apartment offers space for up to 5 adults and a view to the pool and other facilities.
Apartments include entryway, kitchenette, living room with sofa bed, one bedroom with two single beds and wardrobe, one bedroom with double bed and one or two bathrooms with shower cubicle. Furnished terrace or veranda.


Cleaning service:
From April to October: 6 x week
Feb. Mar. and Nov.: 2 x week
Towels change:
From April to October: 3 x week
Feb. Mar. and Nov.: 2 x week
Linen change:
From April to October: 2 x week
Feb. Mar. and Nov.: 1 x week
The best & most exclusive accommodations